Welcome to my little corner of the world! My name is Ogechi and I'm a lover of all things aesthetically pleasing. If you've been rocking with me for a while, you know 2snapsandatwirl was first created back in 2011 initially as a Fashion forward blog. A lot has changed over 11 years, as is expected. During my hiatus I received my master's degree in nursing, traveled the world, fell in and out of love with many different passions, read a lot of books, tried lots of new things, met a lot of amazing people, and discovered who Ogechi was unapologetically. And I'm still learning daily.
I attempted to get back into blogging many times (3 times to be exact), but it just never stuck because I found myself trying to fit into this box that was created by society of what content creators and influencers should look like and what they should be posting. When I started 2snapsandatwirl it was just a creative outlet, a passion project, where I could showcase to the world what I loved at the moment and not what was currently trending. Shit back in the days I was creating trends and even then it was strange that people would share my content and make it their own. Now we live in a world filled with algorithms, verified accounts, and synchronized dances (I actually enjoy this part) and it has honestly made creating a drag to share.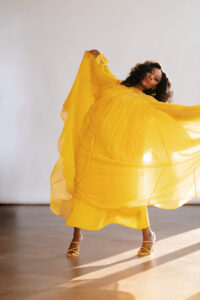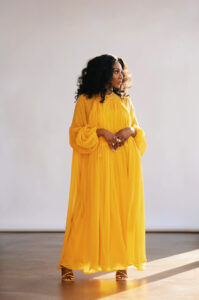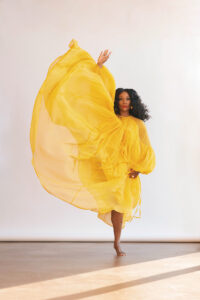 Naturally, I would describe myself as a "creative" and as creatives you know we are very "sensitive about our shit". I was aware that I was hardheaded due to the fact that I didn't want to learn the business side of blogging. I already had a full-time career which I loved, but I know I didn't want my creativity to be viewed as a job and have boundaries set around what I can and cannot do, because that was my outlet. I won't lie now, seeing the dollar signs of what creators were making was super tempting, but once I got in that space my child-like imagination seemed to take a back seat. In these 11 years that imagination has still been on overdrive, I learned now to design and sew clothes, I took photography seriously and built a home studio and was ready to have my first exhibit. Then, of course, Covid came and turned everyone's world upside down. Working front lines didn't help either. As they say, life was life'ing… in more ways than one.
With this rebrand, I don't want to label it a lifestyle blog because can you really put an individual in a box? I've come to love the multifaceted, childlike imagination I possess, and I want to use this platform to continue to explore that. This is a safe space, and this is my space, I hope you're able to gain some insight into whatever you may have going on currently in your life. I'm sure moving forward; I will lean towards more things than others and that's ok because life is not meant to be linear. If I decide to talk about home décor for 4 months, or 1,000 ways to cook ginger or sharing my current favorite musical tracks I'm vibing to or how to host an amazing event to me designing an outfit for an upcoming event, that is just what you are going to get. (Hopefully, you read that part with some sass). If you love it, please stay and let's continue to get acquainted. If you hate it, I challenge you to stay, you never know–you may just learn something. If you're here just to collect gist or be an anonymous internet bully, make sure you screenshot my good side.
Cheers to taking creativity back on my own terms, no niche just vibes!